Sarasota LED Signs
VIEW GALLERY
Sarasota Sign Company's Sarasota LED signs are the buzz around town, and here's why: they can pull off the classic look of neon lights minus their high costs and expensive energy usage.
Get them at Sarasota Sign Company. We offer high-efficiency, low-energy LED lights, which we can install with professional precision in many types of signage. Their ambiance, feel, and power are all neon-level, but the environmental benefits are extreme.
These lighted sign models will be extra beneficial for your business if you run a restaurant, convenience store, gas station, theatre, nightclub, hotel, or any other establishment that stays open until nighttime. Get LED lights in various signage styles with lighted or backlit acrylic signs, cabinet signs, and channel letter storefront signs.
Any design, size, colors, shapes, or other specifications that you want for your Sarasota, FL LED signs, we can get for you.
Call Sarasota Sign Company today at (941) 740-6410 for your Free Consultation with a Sarasota LED Sign Expert!

Indoor LED Signs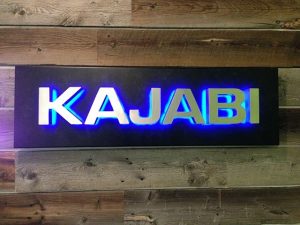 Indoor lighted signs, such as the "open" signs we see attached to glass walls, are among the most common and productive uses of LED lighting. We can help you determine where these lighted signs would look best inside your business building. Then, we can put them in order/pickup stations, use them to highlight certain products, and designate directions, such as entrances and exits.
Get them in simple fonts and styles, or have them fully customized depending on your company brand.

Programmable LED Message Centers
One of the most modern applications of LED signage is programmable LED message centers. This technology allows business owners to have unlimited control over the content of their LED signs.
They can be attached to a pole, fixed to your storefront, or installed in a durable monument sign. With our LED message center, you get the benefit of changing your signage content as soon as your industry or business demands it.
If you want to change best-selling products or promote a big event, your high-impact lighted sign can immediately endorse your products, services, or events. Choose among a wide array of specifications, such as single color units to full-color displays.
Full-Service Lighted Sign Company
Sarasota Sign Company is a leading Sarasota sign company that can provide the full set of services needed in signage production. We can handle signage design, manufacturing, installation, and repairs. Rest assured that all the products you will receive from us are of their top quality. They are handled by highly trained and seasoned signage professionals equipped with state-of-the-art resources.
So no matter what you need, whether you're looking for supplementary A-frame, vinyl clings, and panel signs or large-scale banners, storefront signs, and monument signs, Sarasota Sign Company can provide it for you.

Free LED Sign Consultation
With Sarasota Sign Company's Sarasota LED signs, expect more customers to visit your company and more revenue to flow into your business!
Call Sarasota Sign Company today at (941) 740-6410 for your Free Consultation with a Sarasota LED Sign Specialist!