Sarasota Sign Company
View Gallery
For outshining your competitors, getting your brand known, and endorsing your products and services, signage is one crucial component that your business can't succeed without. If you want to invest in a durable, functional, and captivating signage collection, Sarasota Sign Company is the best Sarasota sign company to talk to!
Our team is composed of experts in the sign-making industry. Design, manufacturing, installation, and maintenance, we can cater to all your signage needs. With skills honed by experience—partnered with cutting-edge equipment and a commitment to give satisfactory results—we can offer you every signage type you may need for your various purposes.
Whether you need to surround your business with eye-catching, brand-building signs, utilize indoor graphics for an immersive facility, or look for durable outdoor signs that will attract and greet your customers, Sarasota Sign Company can give you all that and more at the most reasonable price possible!
Want to know more about how we can help your business increase its daily traffic and average tickets? Talk to our experts about all your available signage options and plan a unique and compelling collection now.
Call Sarasota Sign Company at (941) 740-6410 for your Free Consultation!
Signs That Work For You
As a trusted Sarasota sign company, Sarasota Sign Company will ensure that every sign you purchase from us will complement your brand and function precisely as you expect. We understand your business goals and consider every factor affecting your signage plan.
Your ideas will be our basis, and your expectations will be what we'll strive to meet. We will assess your location, budget, and business needs to develop a design that will generate positive results.
Rest assured, if you work with us, you will have no less than a functional signage collection that will improve your business' marketing and visibility and, with them, your bottom line.
It would be best if you looked good to get someone interested immediately. The same goes for your business. Without attractive storefront signs that show people what kind of business you are and promotional signage that tells them what you offer, you will never stand a chance against your competitors. You need to invest in show-stopping signage to make people aware of your brand, ideally making you their first thought whenever they need your offered product or service.
Sarasota Sign Company will help you choose which outdoor sign fits your goal. Whether to reinforce your brand or promote your offerings, we know what will work best for your business.
Do you operate at night time? Will your sign be left outside 24/7? What are the wind conditions in your location? Is your office within a high-rise commercial building? We can help you ask all the right questions to understand what you need for your outdoor signs fully!
Some of our exterior signage includes the following:
If you already succeeded in hooking potential customers with your outdoor signs, the next important thing is to keep them captivated with attractive and informative indoor signs.
Interior sign purposes vary for different establishments. Promotional and wayfinding signs are expected for most businesses, especially retail stores, and other product-based businesses. Offices and private establishments also utilize indoor signs to display corporate messages, brand history, warning signs, and graphics for a more efficient and comfortable working environment.
Among the different types of indoor signs that you can choose from are the following:
Whether you need large format graphics or small, precisely cut decals for your various business needs, Sarasota Sign Company has all the vinyl products you seek. For promotions, brand building, and advertising purposes, we can tailor a signage plan to give you high-impact graphics.
Our vinyl products come in practically limitless options. You can use them as billboards, table banners, building banners, trade show banners, flag signs, cut vinyl lettering, and other customized decals to take on the shape of any image, logo, and text you want to display.
Vinyl graphics are also beneficial to utilize every smooth surface in your building for marketing purposes. Your bare windows, walls, and floors will be more than just functional building structures and help turn first-time customers into loyal patrons.
The following are just some of your vinyl graphic options:
Being ordinary and mediocre will never lead to success in business. You need to have a unique factor in your products or services and how you present your business to the public.
From the exterior to your establishment's insides, you must invest in a cohesive signage collection that will reinforce your brand while providing vital business information and promoting your products and services. Sarasota Sign Company is the best Sarasota sign company to work with if you want custom signs to build your brand creatively while effectively getting people to avail of your products and services.
If you choose to work with us, we will ensure that your signs' details will be crafted accurately, following your branding guidelines and personal preferences. We will give you a design that will make you stand out, increasing your daily foot traffic and getting ahead of your competitors.
Don't settle for a generic template; start planning for a unique custom sign with Sarasota Sign Company today!
Complete Commercial Signage Company
If you want a hassle-free signage service that will ensure your sign's quality from start to finish, Sarasota Sign Company is the best Sarasota, FL, sign company to go to. Our team is packed with experience and commitment to give you a signage collection that is durable, attractive, and reasonably priced to save you some money for other business investments.
We can cater to your signage needs, from outdoor signs to indoor graphics and everything in between. Our modern equipment and efficient sign-making process are enough to ensure that you can get long-lasting signage within a short period. Our signage materials adhere to industry standards and can be customized to fit your style, location, or budget.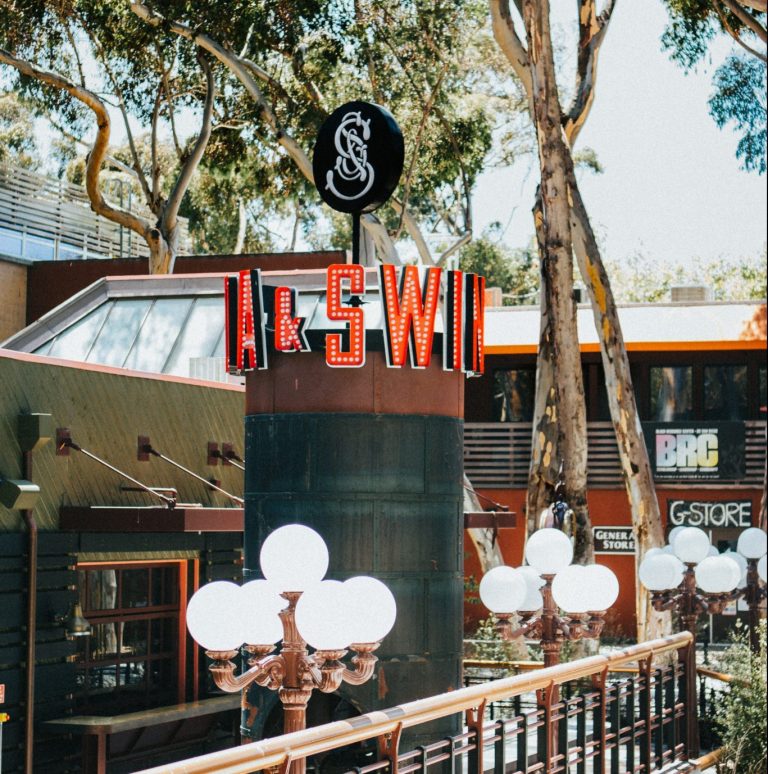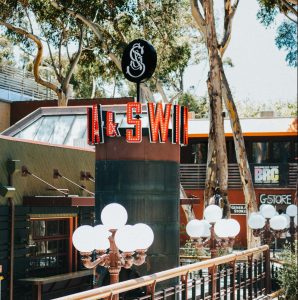 If you didn't see your desired signage in our lists above, know that Sarasota Sign Company can still do much more with enough information on what you need and where your business stands; we can continually create and install your business's best signage type. Whether you want the classic look of channel letters or the more modern digital message board approach, our skills can perfect every sign that best fits your business.
Our team will even help you choose what sign to get if you haven't decided yet. By letting you answer all the right questions, we will help you consider all the relevant factors in making a signage plan. From temporary promotional graphics to permanent brand-building signage, Sarasota Sign Company can give you that with the highest quality possible.
Our Commitment To You
Your marketing success is a reflection of our hard work and expertise. Your desire to reach a wider audience and increase your average ticket fuels us to create compelling signage to help bring your business to the top.
If you choose to work with us, we guarantee a signage-making process that is accurate, swift, and meticulous from the beginning till the end. After we help you finalize your signage design, your signs and graphics will be ready for installation before you know it.
Want to know all the signage options that fit your budget and business needs? Our team is always ready to help!
Call Sarasota Sign Company at (941) 740-6410 for your Free Consultation!