Venice Custom Signs
VIEW GALLERY
Are you looking for signs specially created for your unique business goals? Sarasota Sign Company has your back. Get our top-of-the-line Venice custom signs for your company location, special events, sales campaigns, internal affairs, advertising, or any other purpose you have in mind.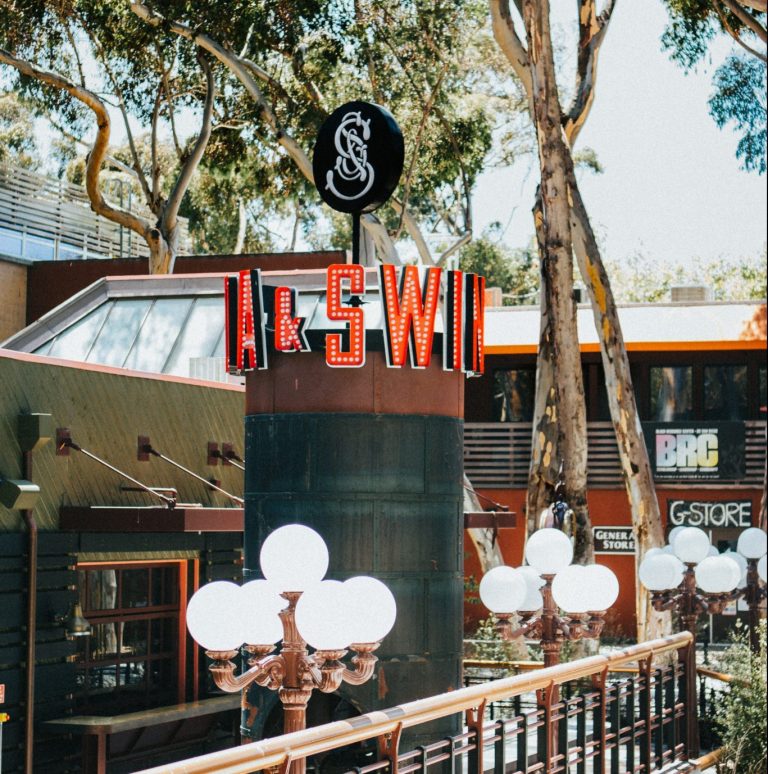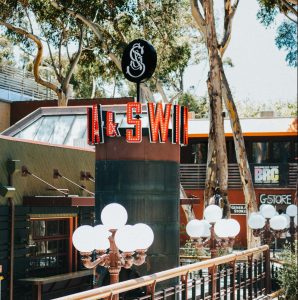 At Sarasota Sign Company, we believe that each company has its specific voice, brand, and goals that set them apart from the rest. Our signage experts specialize in creating customized signs, making highly distinctive signage and graphics for our clients. Any sign type you choose, whether you want to add pole signs, vinyl murals, monument signs, backlit dimensional signs, or panel signs to your company, we are here to make sure they truly speak to who you are as a company.
Our main goal is to provide high-impact signage that can legitimately improve a company's bottom line in many ways, including increasing customer traffic, boosting employee morale, and expanding advertising reach. So if you're looking for Venice custom signs that work for you, Sarasota Sign Company is your partner. We can't wait to work with you!
Call Sarasota Sign Company at (941) 740-6410 for your Free Consultation!
Stand Out With Unique Signage
One of the main purposes of effective signage is to set a business apart from its competition and the local environment. Our company creates highly visible, dynamic, eye-catching, and compelling signs that attract more customers to your business. We don't just create a panel sign if you say you need one. We will make sure that all the signs you order will be strategically designed, created, placed, and installed in ways that maximize their attention-grabbing capabilities.




We pour special attention to our clients' creative ideas and branding guidelines if they have some. We want to make sure that your signs perfectly encapsulate your company brand and personality so you can truly stand out as a unique player in your industry. Our graphic designers are experts in incorporating company brands into our signage materials. So whether you want simple minimalist signs for indoor use or more complex sets of large-scale signs for maximum outdoor visibility, we can design and create them according to your company brand. Turn your creative ideas into reality with Sarasota Sign Company's top-notch Venice custom signs.
Designed For Your Brand & Business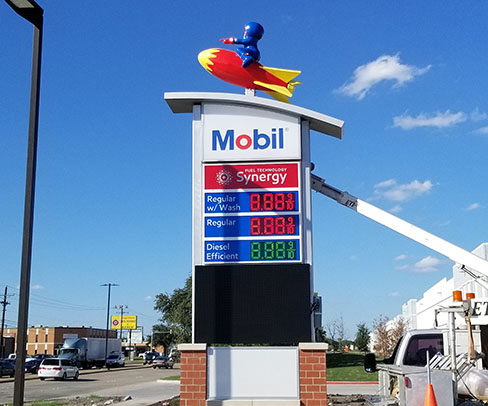 Targeted custom signs can do a lot for your company in terms of how your market sees you. First, personalized signs will set you apart from your competitors. Your customers will know you when they see your logo, images, and name on your building. Second, a unified visual identity will reinforce your professional look. Because you have a strong visual brand, your customers will know that you are an authority in your industry and not just another player in the market.
Finally, branded signs can make your customers feel very familiar with your company. So whenever they want the specific product or service you provide, they may immediately think of your company already because of how your visual brand has been marked in their memory.
To get high-quality branded signage for your business, trust Sarasota Sign Company, the leading provider of Venice custom signs.
We are open to all types of businesses from all types of industries. Whether you're a start-up business or a long-time player looking to expand and improve your branding and visual impact, we are here to provide every signage product and service you need.
We are here not just to create signs but also to provide expert ideas and recommendations for you. We are more than ready to find the best signage solutions with you, solutions that maximize signage effectiveness, durability, attractiveness, and longevity.
Here are some of our specialized custom sign products:
We are fully equipped to provide highly customized signs that are tailored to your company's goals, budget, branding, industry, and location. We have all the experience, expertise, training, tools, and equipment to customize virtually any sign type made of any material, from solid stone monument signs to lightweight acrylic panel signs. Our end goal is to design, create, and install the specialized sign type that effectively works for your unique business.
Our Custom Sign Process
At Sarasota Sign Company, we specialize in making Venice custom signs that effectively communicate a business's identity, message, and products. We do this by taking all relevant information that we can, including our clients' business goals, competition, location, budget, consumer traffic, products, services, branding guidelines, visual elements, and the like. Our graphic designers and signage experts work with our clients to create the best possible signage designs digitally. After each adjustment has been made, we will get our client's approval for the final design.
Our resident manufacturing team will then produce the designs with expert attention to detail and accuracy. Then, our installation team will place the signage products in the strategized locations with flawless precision.
Rest assured that all standards of quality, craftsmanship, cost-effectiveness, safety, and speed will be professionally observed. You can trust that our experts at Sarasota Sign Company will see to it that you will receive no less than the highest quality of signage products and services that the industry has to offer.
Free Custom Sign Consultation
Are you interested in the services of our Venice, FL sign company? Contact us today and enjoy highly customized signage and graphics products designed, manufactured, and installed by top-of-the-line professionals in the signage industry. We are excited to hear all your company goals and branding objectives. Even if you still don't have a design in mind, our specialists are here to help you find the best solutions to your signage needs.
For the most effective Venice custom signs in the industry, look no further than Sarasota Sign Company, the city's leading signage company.
Call Sarasota Sign Company at (941) 740-6410 for your Free Consultation!